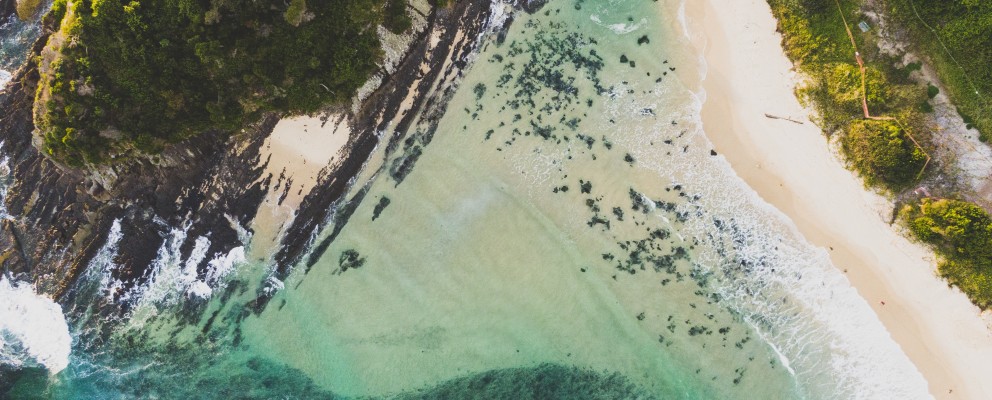 Looking for the quintessential beachside holiday? Seal Rocks is a destination that boasts a harmonious blend of captivating natural attractions and invigorating activities.
The crystal-clear waters that lap its shores are a gateway to a world of underwater wonder. Snorkeling and diving enthusiasts are treated to a vibrant marine ecosystem, where colorful coral formations and a diverse array of aquatic species flourish. Beneath the surface, a realm of awe-inspiring beauty awaits exploration, making Seal Rocks a diver's utopia and an aquatic paradise for all.
The crown jewel is the Sugarloaf Point Lighthouse, standing as a testament to the area's rich history and enduring charm. As the sun paints the sky with hues of orange and pink, the lighthouse offers panoramic views that capture the essence of this coastal paradise. Its iconic presence casts a romantic allure over the landscape, making it an essential stop for every visitor.
Away from the coast, the lush hinterland surrounding Seal Rocks reveals equally enchanting treasures. Meandering hiking trails beckon adventurers to explore the heart of coastal rainforests, where hidden waterfalls cascade amidst the verdant landscape.
Accommodation options at Seal Rocks not only promise a comfortable stay but also open the door to an unforgettable experience where the wonders of nature take center stage. Choose from a wide variety of holiday homes including expansive entertainers, retro beach shacks and stunning homes with panoramic ocean views from large balconies – perfect for surf checks.
With its tranquil beaches, vibrant marine life, lush rainforests, and captivating viewpoints, Seal Rocks stands as a testament to the raw, untouched beauty that the New South Wales North Coast has to offer.